Pregnancy is a beautiful experience, yet at times can be challenging. As moms go through the journey, many start journaling the process as this is such a sacred period. Every little ups and downs is worth jotting down.
Before we start discussing pregnancy journals, feel free to check out our article on constipation during pregnancy. You can also read up on nausea in pregnancy and pick up some tips to overcome nausea.
How to Choose the Best Pregnancy Journal for You
The magical milestones of your path to pregnancy journey can be captured by keeping a pregnancy journal. It is a baby memory book or journal that you preserve to record your adventures, feelings, significant moments, and recollections.
It is also a wonderful opportunity to share your story with family and friends, as well as an excellent resource to assist you or recall all the major milestones or significant events of your pregnancy. In this blog, we will compare different pregnancy journals and helps you to decide on what kind of journal fits your ideals.
Prompts vs. Non-prompts :
Some pregnancy journals provide prompts or subjects to aid in directing the journaling process. For individuals who are confused about what they should express or who wish to ensure that they cover all of the crucial details of their pregnancy voyage, writing prompts might be beneficial.
However, they may not cover all the subjects that the pregnant mother wishes to write about, hence some mothers find prompts constraining. while pregnancy journal with no prompts seem to be more flexible and allows the soon-to-be mother reflect on whatever she likes, it can be tricky to compile a set of ideas of what to list all about.
Design:
Design is a fun way to journal and it can be as simple as doodles or as complex as detailed creative drawings. With this, you are free to sketch whatever comes to your mind, such as the baby's name, or a scene from the child's room. Let your creativity flow. You can use stickers, stamps, or other items to make journaling more fun.
Checklist vs No Checklist:
A pregnancy journal with a checklist will assist you in monitoring all the significant activities and milestones associated with pregnancy, including monitoring your appointments with your doctor, any physical changes, and other crucial tasks of your baby's growth. You are able to document your journey and include pictures of your baby bump, changes in every trimester, ultrasound photos and even noting down when you first felt your baby move.
15 Best Pregnancy Journals to Choose From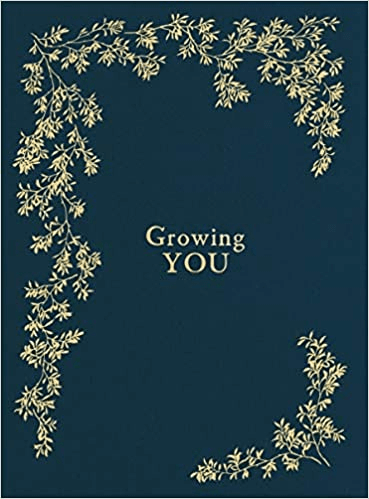 Growing You: Keepsake Pregnancy Journal and Memory Book for Mommy and Babies
If you are looking for a gender-neutral, non-traditional design for your pregnancy journey, this strikes a good mix between emotional contemplation and actual documentation of the customary pregnancy challenges.
Pros
It's a neutral design for both gender

It has a lot of prompts to guide your thoughts and feelings
Cons
It has no educational or informative content

It has only one section for sonograms

Guided Pregnancy Journal by Studio Oh! – Bump for Joy
This pregnancy journal is best for both veteran and first-time moms to record all the best feelings and memories of your journey. The 144 pages pregnancy journal is arranged by trimesters and provides a variety of prompts such as planning for your baby's arrival.
Pros
It has a lot of space for capturing memories

It is educational with a guided checklist and prompts
Cons
Timing may seem inaccurate for some and prompts may seem overly formal   

Pearhead My Pregnancy Journal
This diary is compact and is a 74-page journal. It is gender-neutral and provides you with prompts and checklists.
Pros
It has a variety of colors which you are free to choose from

Travel friendly due to compact size
Cons
Some felt the prompts were limited to physical changes rather than experience and feelings

It has limited space to journal

40ish Weeks: A Pregnancy Journal
This colorful pregnant journal's gorgeous front cover gives you much of the information you'll need to know about what's inside. It has a page for you to log your progress, highlights your significant pregnancy milestones, and you are even free to add a few more pages at the back.
Pros
It has many pages with a lot of space for writing down your ideas

It provides weekly notes to track changes and progress
Cons
Some moms report not having enough space for photos

It lacks prompts and may not be suitable for moms who want more structure

Expecting You — A Keepsake Pregnancy Journal
This pregnancy journal is compact, uncomplicated, and packed with blank pages that give you plenty of space to document your experience. This pregnancy journal is more inclusive and gender-neutral.
Pros
It has a gender-neutral hand-cover design

Simple with prompts and gives you lots of space to document your journey
Cons
It has no official space for you to add photos to your pregnancy journey

Some felt the quotes are more feminine

Prompts may feel repetitive

Bump To Birthday: Pregnancy & 1st Year Journal on Capturing Memories of Your Growing Bump, Birth & Your New Baby
This baby memory book or journal is popular with mothers across the world because it not only leads you through each week of pregnancy, but also extends through your child's first birth, asking you to document significant milestones like your baby's birth, first grin and first steps. This diary has received recognition internationally such as the Independent Publisher book awards of 2014.
Pros
A journal that transitions from pregnancy through to baby's first year

Space for pictures and keepsakes
Cons
The diary doesn't have much space for journaling

Its page starts at week 9 of pregnancy

The First-timer Mommy's Pregnancy Journal: Checklists, Activities, & Journal Prompts
This journal has inspiring quotes and useful prompts. This notebook is more of an "emotional connection with baby" type where you record your feelings, write letters to the baby, and make plans. Additionally, you may keep track of your appointments and place sonograms and belly photos.
Pros
It has helpful prompts to aid your thoughts on journaling

It is ideal for staying organized throughout the pregnancy

It provides informational pregnancy tips
Cons
Some may find this journal overwhelming  

The Ultimate Pregnancy Journal
This journal is the most pocket friendly. It features 69 downloadable PDF pages and a bunch of available room for customization. It has pages for weekly pregnancy journaling.
Pros
It is customizable and you are free to design and create what works for you

It has 4 – 4o weeks of pregnancy journaling including prenatal vitamin tracking

You can easily print out extra pages
CONS
Some parents may not be a fan of DIY components      

As You Grow: Modern Memory Book for Babies
This journal is timeless and modern. There are pocket dividers for storage and to organize your keepsakes. It has sections for families to record pregnancy, birth and up to 5 years of the child's life.
Pros
It has hand-drawn illustration

It has a beautiful quality linen cover
Cons
Recent reviews mention missing pockets pages

Tell Me Your Life Story Series Books
The journal is for individuals who want something more inclusive that their future children will treasure and remember. You will cherish it especially when first-time parents or adoptive parents use these books to convey their viewpoint on their own life, pregnancies, and adoption process. If you want to build a thorough family tree that can be passed down from generation to generation, this journal is a fantastic choice.
Pros
It features 126 in-depth concerns and 75 quick inquiries, totaling more than 200 questions and journal prompts

There are versions for dad, grandma, grandpa and mom
Cons
It is a non-traditional new mom journal that looks at personal pregnancy milestones and baby's development

The print size is too small for grandma to read

The What to Expect Pregnancy Journal & Organizer Diary
This journal helps you get ready for doctor's appointments, create your baby registry, organize showers, or even choose baby names. This book serves as a clever instructional guide full of pregnancy facts.
Pros
It is a comprehensive guide for pregnancy

It has information that provides support through pregnancy, labor and birth planning

 
Cons
With a whopping 288 pages, it may feel overwhelming for some

The Pregnancy Workbook: Managing the Anxiety and Worries with a CBT and Mindfulness Techniques
Pregnancy and having a child is a great milestone towards the journey of parenthood. But this journey could bring up so many emotions that may lead to anxiety. This journal discusses CBT and mindfulness strategies to help you manage these concerns effectively.
Pros
It provides scientific-based approaches to managing stress

It has an inclusive philosophy to address issues with partners and loved ones
Cons
It is not your traditional pregnancy journal

Bloom Daily Planners: Pregnancy and Baby's First Year Calendar Planner & Keepsake Journal
This traditional journal covers 94 weeks and includes 42 weeks of pregnancy and a year of postpartum. You'll have plenty of room for organizing your life on a daily basis during your pregnancy, as well as space to record emotions and identify significant milestones once your child is born.
Pros
It includes 42 weeks cover on pregnancy

It provides a lot of prompts and even has a medical log
Cons
It doesn't have pockets like the other journals available

The print is faint and can be difficult to read

The Belly Book: A Nine-Month Journal for You and Your Growing Belly
This pregnancy journal is dedicated to the ever-changing bumps of every mom. It offers a section where you can add images of your growing belly. To keep count of special pregnancy milestones, including your prenatal visits and how you notified your friend and family.
Pros
It is organized by weeks which petty easy to navigate

It has funny and clever wording

It offers the ability to add images and share photos of your developing baby bump
Cons
The journal is limited to 39 weeks

My 9 Month Journey
This journal offers so much space for you to write about your pregnancy. The prompts are helpful to jolt your memory about your pregnancy.
Pros
It helps keep track of progress easier

There is ample space for photos
Cons
There are some typographical errors in the text
Start Your Pregnancy Journaling Today
Becoming a mom is such a special moment and wonderful experience. At the same time, it can also be one of the most challenging yet rewarding periods. Keep in mind that this is a momentous era in your life.
No matter how you decide to commemorate your pregnancy story; a wonderful way to remember and treasure the event is to take the time to contemplate and document it. Have fun.
In the mean time, if you are considering flying pregnant, you can get some information here. You can also read about airline bassinets for airplanes.