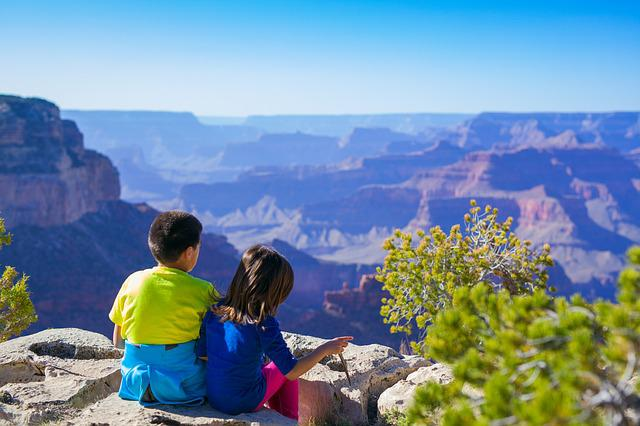 Thinking about the vacation is fun; however, when young kids are with you during the flight, you may feel anxious about it.
Planning ahead of time will help you prepare the necessary things for your child to make them comfortable and entertained during a short or long flight.
The question is, what should a 2-year-old bring on a plane?
No worries! In this article, you will learn some great tips that you may consider when you are flying with your young one. These are easy-to-do ideas on how to choose the things placed in luggage and carry-on bags. You may add them to your checklist as you plan for your upcoming trip.
Remember, when you are packing for your kids for a flight, "less is more". So, take only the necessary things that they need during the trip. It may be clothes, a small blanket, or a stroller to carry them. But, pulling all the luggage, and pushing the stroller at the same time is a hassle. Why not use a hybrid stroller and luggage in one? This will save space! You can check The TernX Carry On.
Don't forget the toddler airplane activities, too. However, it doesn't mean that you need to bring the entire toy box. One toy for the little one may be enough.
You may also end up thinking about whether your 2 to 5-year-old children will bring their own travel bag pack inside the plane. They may look cute in it but in this age group, they easily get tired of carrying it and turns out you will carry all these bags at the airport.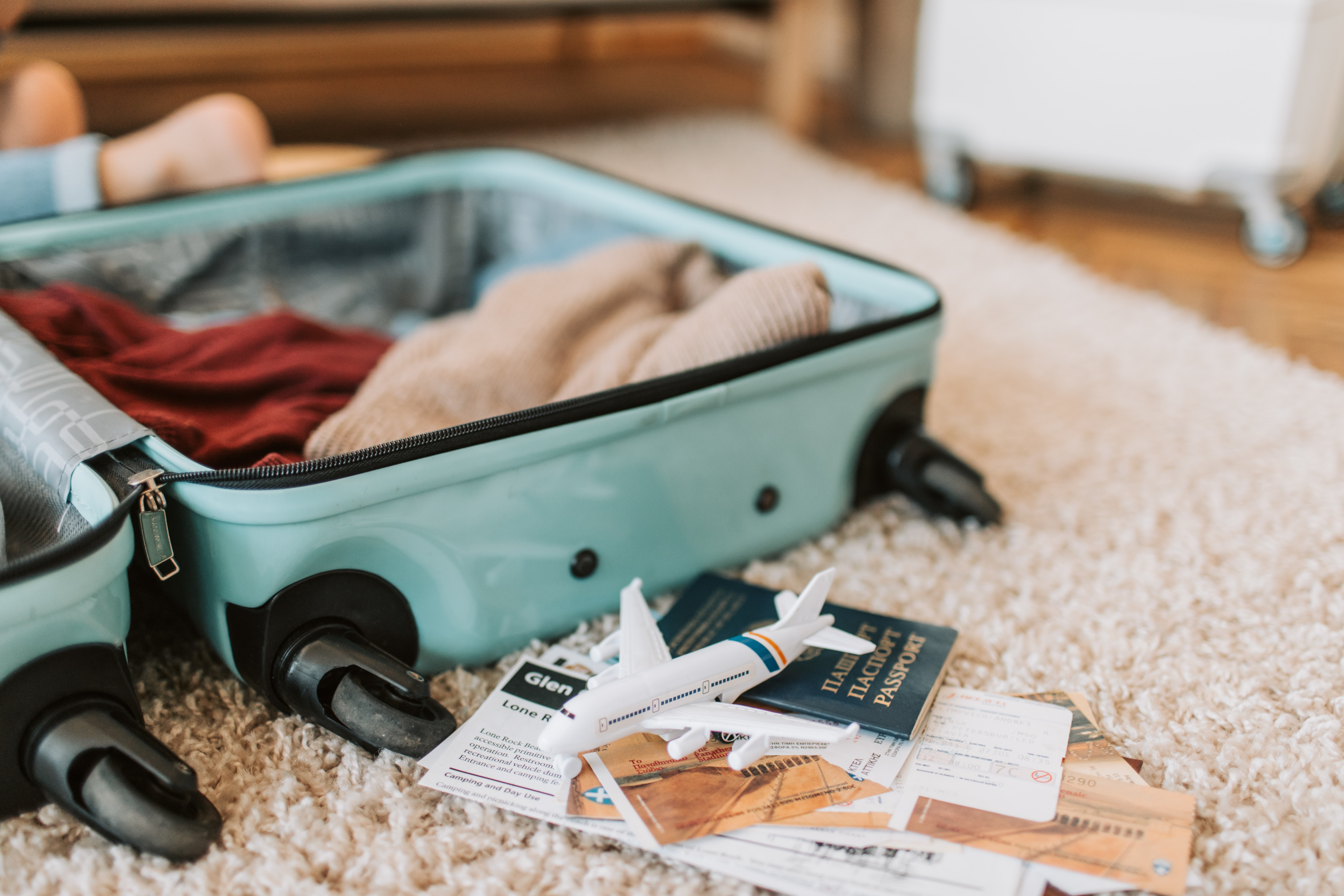 What to pack for short and long-haul flights?
You may start thinking about bringing many clothes for a week-long vacation. To top it up, there are more clothes to carry for children than yours. So what are the necessary items to bring with you?
Parents love to see their young kids wearing a comfortable and cute outfits. Children in this age group love to play around, so expect more sweating and wet clothes. They also have some extra gears, specific bath essentials, and other kids' personalized items.
Checked-in Luggage
A complete suitcase for your young ones will make your trip stress-free. Parents need to bring the essentials things for the entire trip and sort them out as you arrive at the hotel to make it easier for pulling things out.
If it is your first flight together, the packing list below will help you decide what to prepare for your air travel.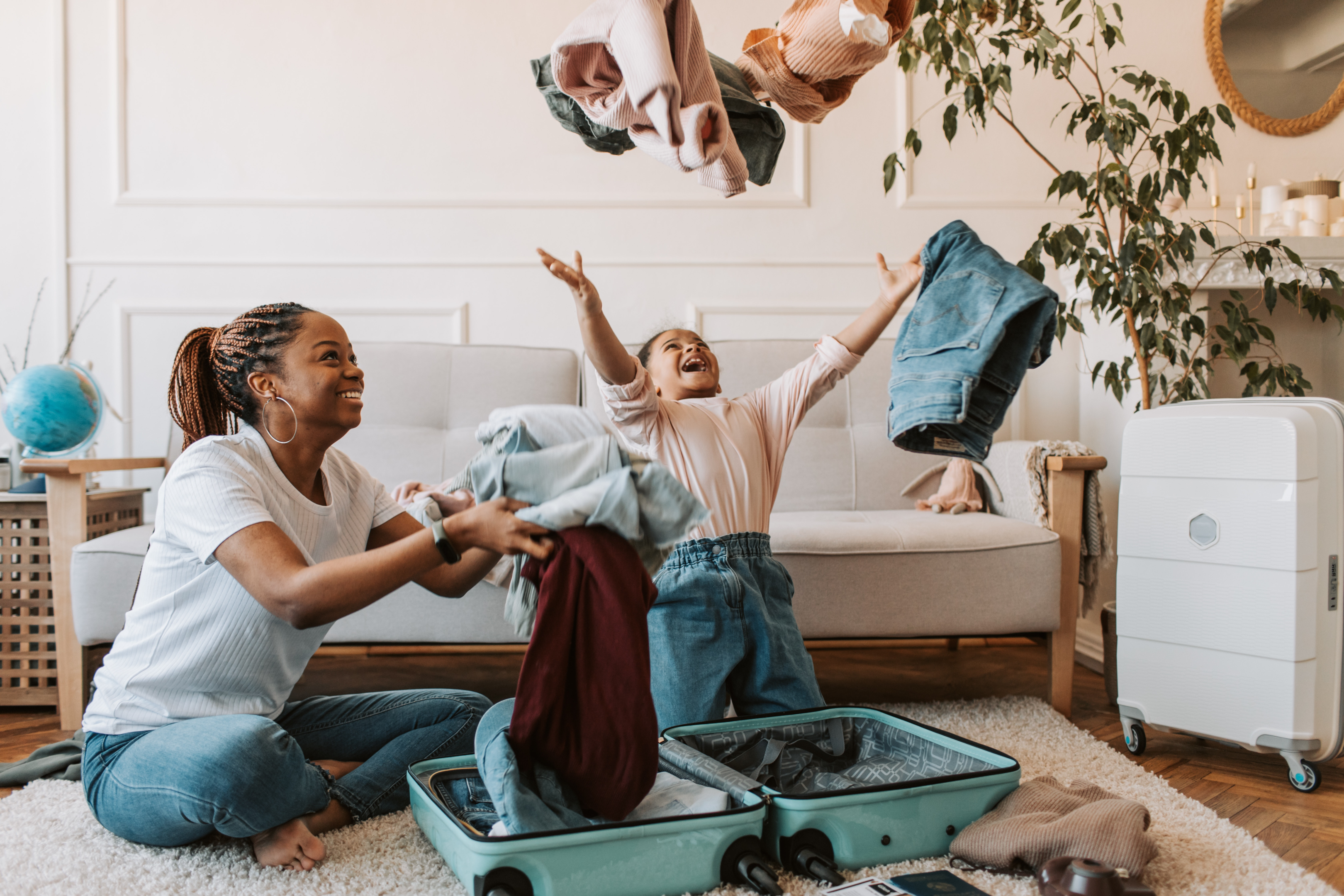 Clothes
Let's start with kids' clothes. Thinking about your destination will help you determine what clothes you may bring for your little ones. Toddlers love to wear comfortable clothes as they move a lot. So considering packing one OOTD (Outfit of the Day) and choosing 2 extra clothes per day will be great ideas. Also, include 1 to 2 pullups or underwear per day and 2 extras.
You may bring a foldable separate bag for your soiled clothes. Who would love to mix the dirty ones with the clean ones?
If you have little girls, a dressy outfit may be considered. It's comfy, flowy, and looks great in photos. Add in some ponytail holders and barrettes, especially if they have long hair. This will make them look neat even if they are playing around.
Bring shoes and sandals. One to two pairs of shoes are enough for the entire trip. Consider style and colors that will blend with all outfits you choose for them.
When your kids love to wear shoes, bring 1 pair of socks with an extra each day. Also, don't forget to bring sandals for them to wear in a hotel or for a quick outdoor activity.
Weather is unpredictable nowadays. As parents, we also need to prepare for it. So bring some sunny hats to protect your kids from the direct heat of the sun. For rainy weather, grab a waterproof jacket with a hood.
When you are planning to spend your next trip on the beach, swimsuits will be on top of the list. Bring at least 2 swimsuits for your kids. You may bring more of you will stay for longer periods. Since you will be spending your vacation outdoors, a bug spray is also essential.
If you are on a winter trip, the following items are needed to be in your luggage. Don't forget to include mittens, a warm hat, parka, snow boots, and snow pants.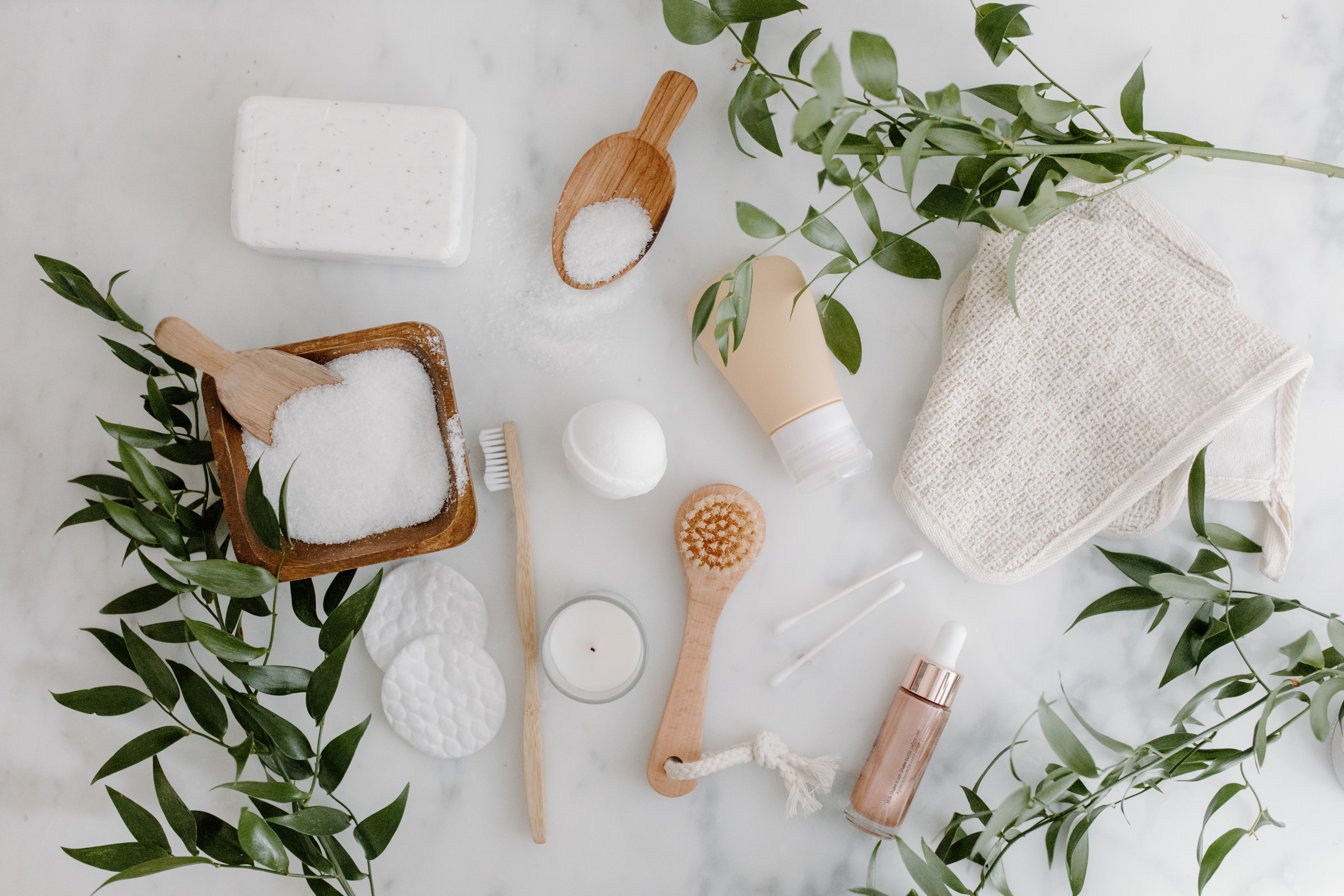 Bath Essentials
The second thing to remember is kids' bath essentials. They have a different set of this because of their sensitive skin. If you can purchase a travel pack at a dollar store, it will be great for there are some flight restrictions for liquid items.
What bath essentials you may have?
Don't miss bringing their soap, shampoo, toothbrush, and toothpaste. A comb/hairbrush, as well as, their favorite bath toy will be a good addition to it. Sunscreen is also needed for outdoor itineraries. Put them in a ziplock bag to avoid leakage.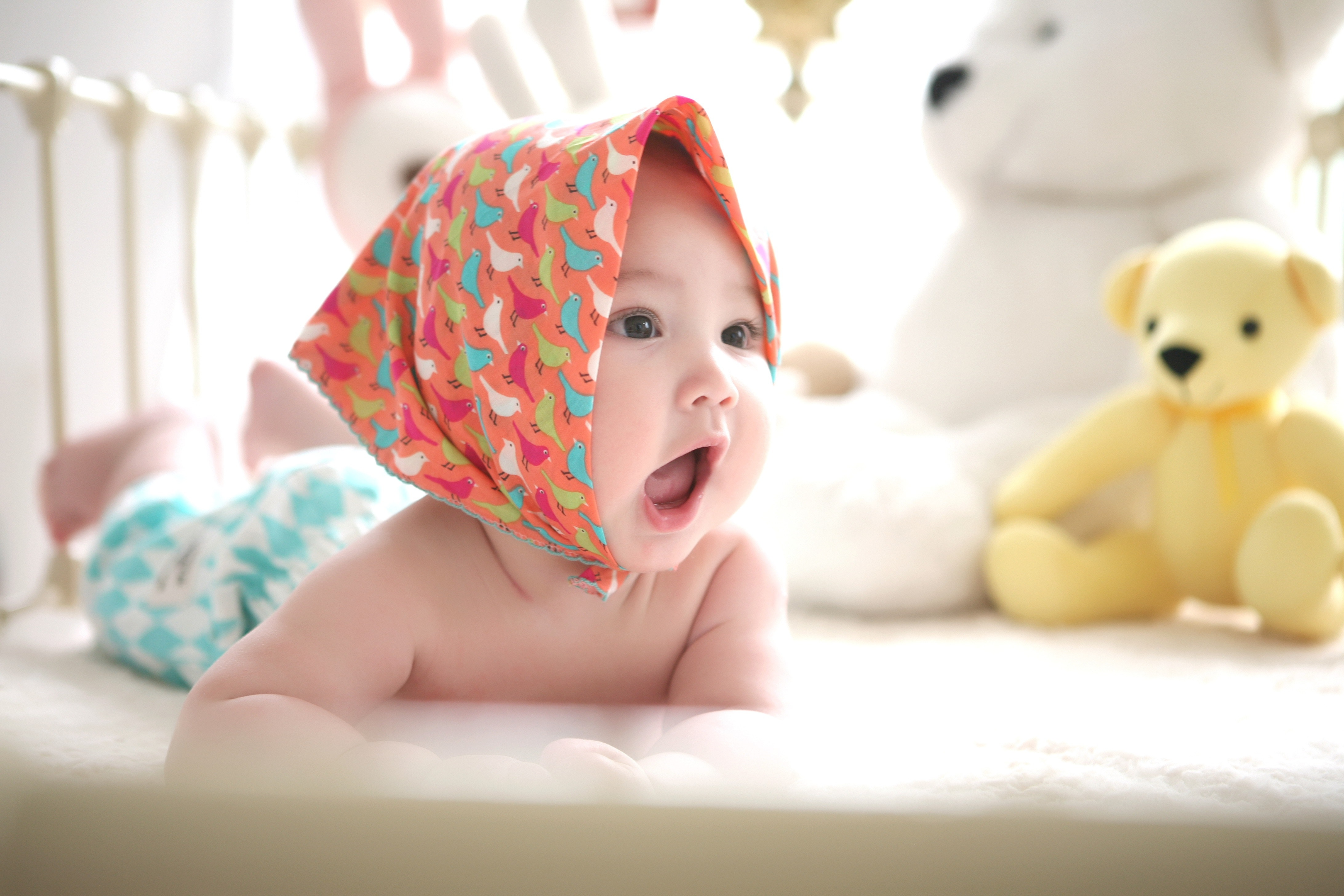 Bedtime Essentials
Third, consider their bedtime essentials. After a long-haul flight or an all-day activity, a goodnight's sleep is the best way to boost their energy for the next day.
Here are some things you may put in your luggage. Most kids like to wear pajamas at bedtime. Bring 1 pajama per day. You may also add an extra, especially if they tend to wet their pajamas at night.
If they like to have their bedtime stories, bring 1 book with multiple stories to choose from. One small stuffed toy or doll would also make them more comfortable.
You have completed the packing list for your check-in luggage. Let's now consider what are the things to include in your carry-on bag for your younger kids.
Carry-On Luggage
A great idea for your hand luggage is to put what your kids use on airplane activities and the important documents you need to present to the flight attendants before and during a short or long-haul flight.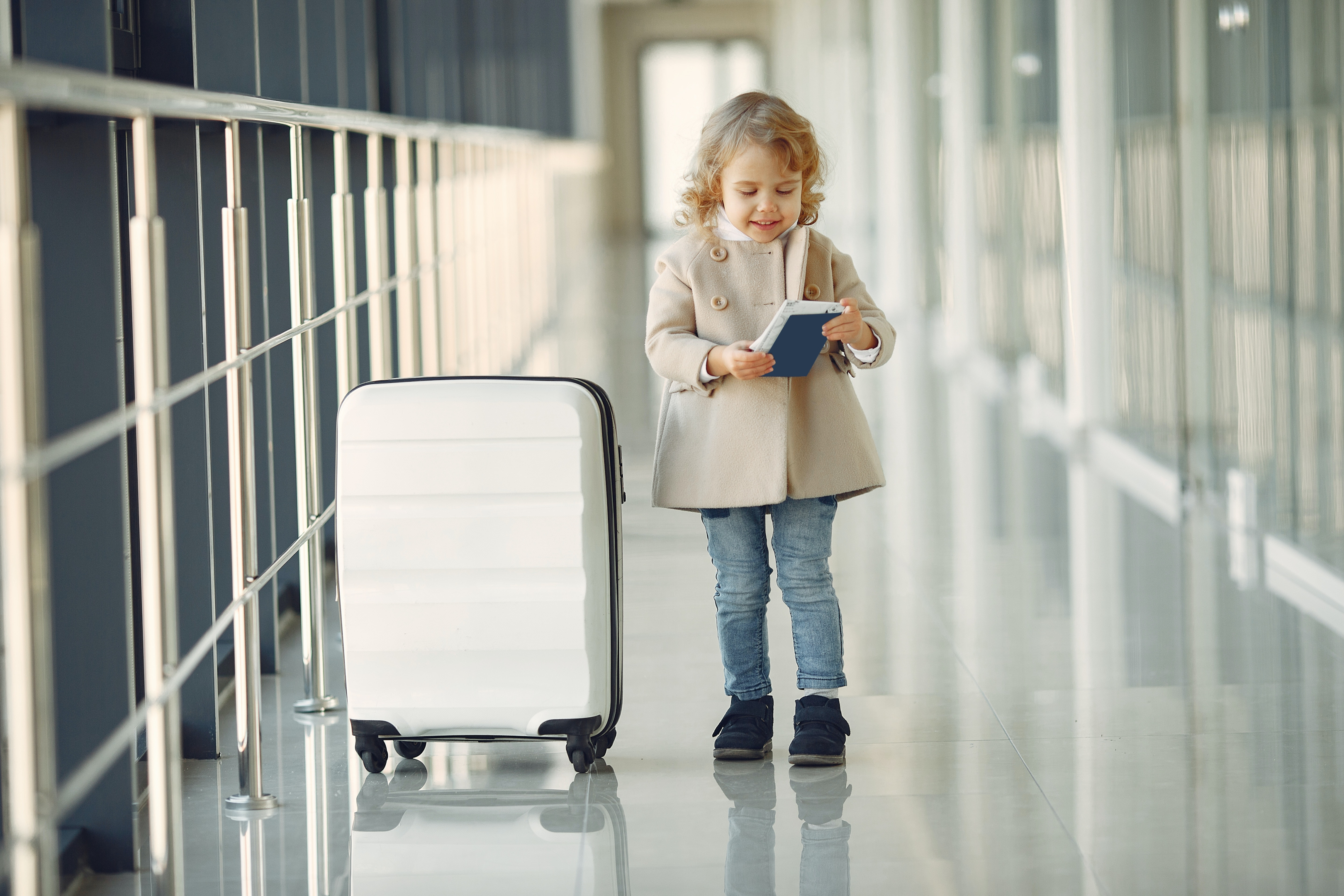 Travel Documents and Health and Sanitation Kit
In your hand luggage, don't forget to place documents such as your passports, itinerary, boarding passes, and IDs to avoid a flight delay. It's also good if you store the contact info of the hotel, car rentals, etc.
You may also put your health and sanitation essentials such as prescription medication, band-aid, ointment, nasal saline drop, tissue, wet wipes, or a plastic bag in case of motion sickness during long-haul flights.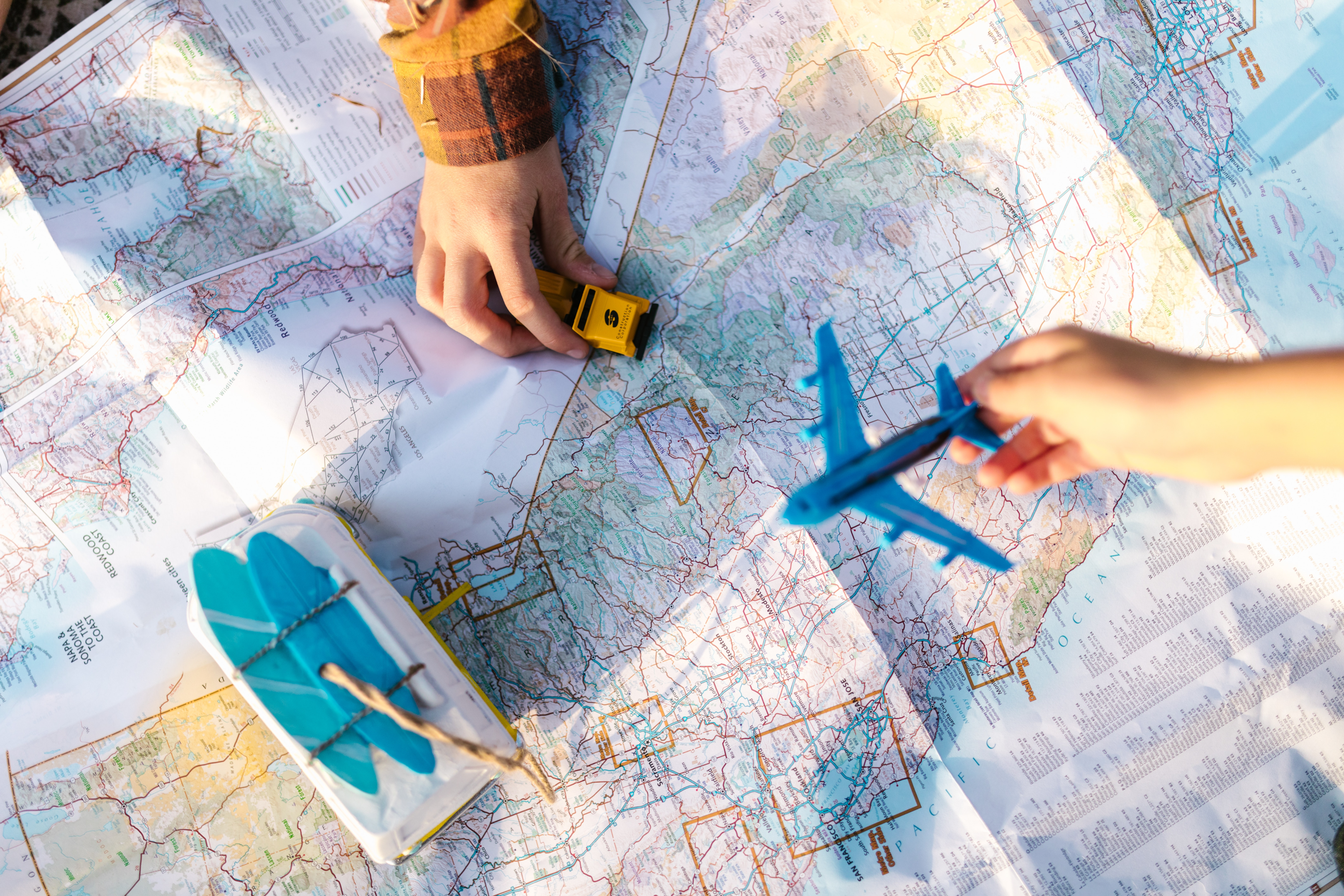 Travel Toys
When your kids love to play, travel toys will be a good addition to your hand luggage. However, we suggest not to bring tons of them. One kind of toy will do for your kids. You may bring some window gel clings to make kids occupied during a road trip to the airport.
Why not bring many toys? It takes a lot of space in your luggage. Thus, familiar toys might be boring for kids in the long run. It may also cause stress if these toys will get lost during the trip. Expect cries along the way.
One of their favorite toys is enough to bring. Without too many toys, kids can have imaginative play with things they can see and grasp.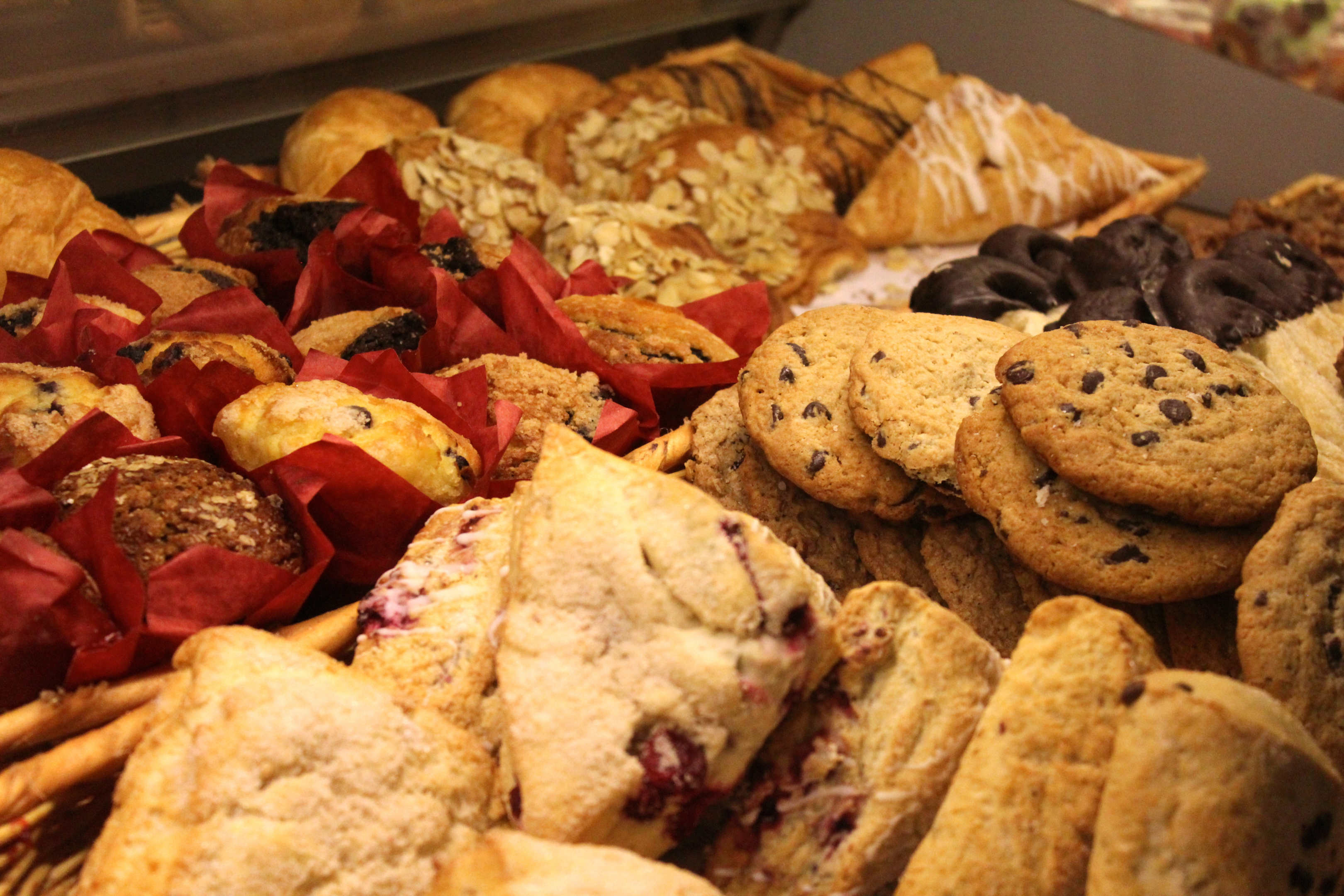 Snacks
If your kids have a specific taste for food, bringing all the snacks they like would be better. If they are not picky, you may book airplane snacks in advance so that they may fill in their tummies during the plane trip.
Remember, hunger makes young and older kids feel stressed. Once they are not in the mood, tantrums may occur.
What are some snack ideas for short and long flights?
Other parents suggest bringing some lollipops. They are snacks, at the same time useful during landing and take-off. They do wonders for they help relieve ear pressure if you are flying.
You may also bring some freeze-dried fruits, crackers, and sandwiches. Try not to bring food that is a bit messy to eat. No one wants to deal with sticky fingers and dirty clothes during the flight.
There are also some treats that are fun to munch and are considered to be one of the effective toddler plane activities. It will make your toddler entertained while eating them.
Have you heard about Cheerios threading on a sweet lace? You may purchase it in a local dollar store. This is great for developing fine motor skills at the same time keeping the toddler busy and having quiet time for his/her snacks.
You may request a flight attendant to assist you with tray tables so that your kids will have ample space to put their Cheerios and other snacks.
Don't forget to bring a water bottle for their drinks.
How do you keep young kids entertained on a plane?
A long airplane ride may sound boring for some kids. Younger children tend to run around and consume their energy. Of course, who would love to run around and chase them in an aircraft?
In-flight entertainment includes activities for toddlers and older children that will make them enjoy the whole flight.
Airlines design airplane activities for kids to keep them busy and forget the long hours of family travel time. These plane activities are not only for young kids but also for older kids.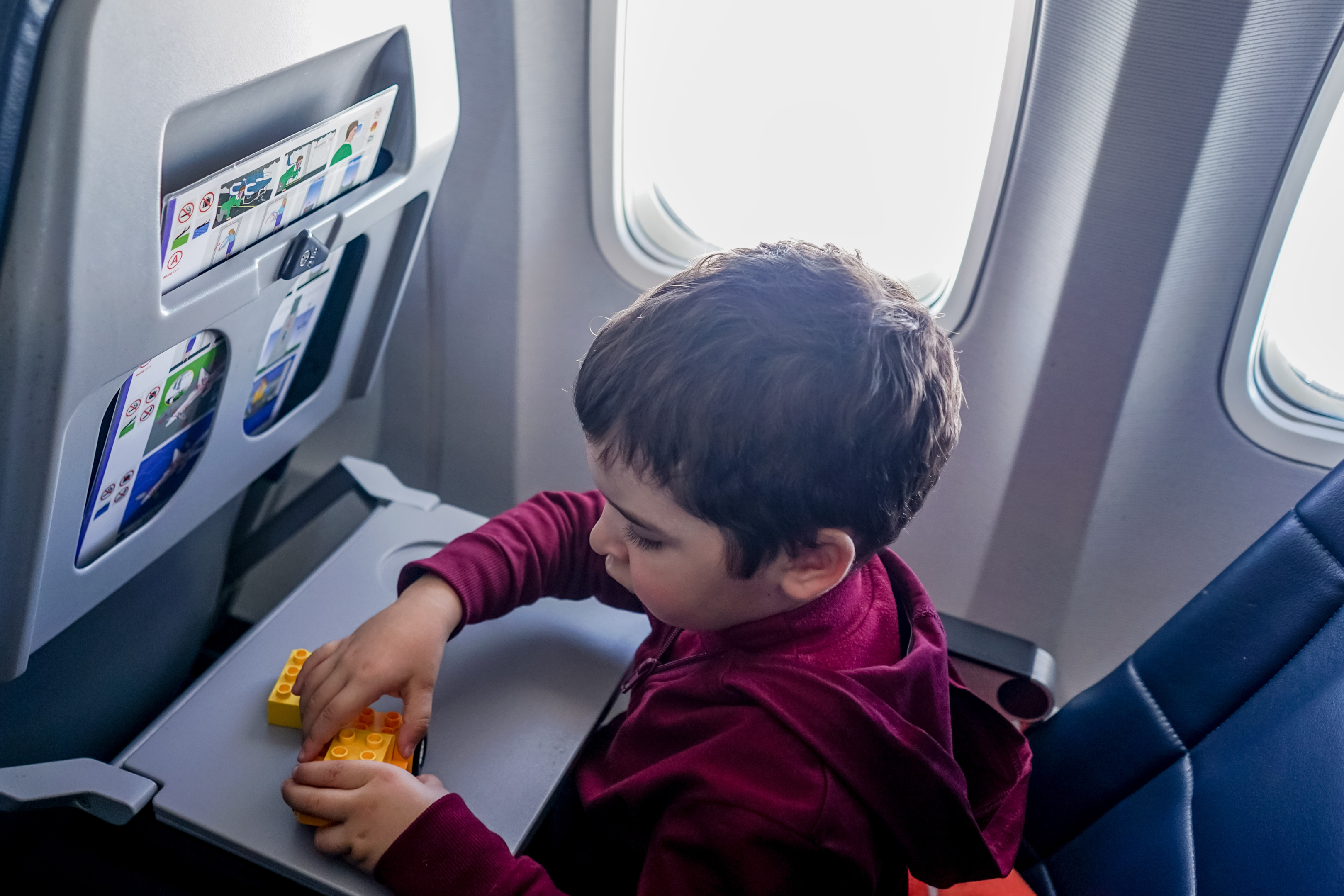 Features to check before choosing airplane activities for kids
In general, these are the features that you may consider in choosing airplane activities to entertain kids.
Quiet
Choosing quiet activities for toddlers will make you popular with people around your seat. You may provide a headset for the tablets and enjoy the screen time. Listening to their favorite songs repeatedly would never annoy others.
Not heavy
As parents, it's difficult to carry a lot of things. It is said that a great travel toy for kids should be lightweight and would not take a lot of space in your carry-on bag.
Multi-usage
Multi-use toys come in handy. One of the best airplane activities for kids is a road play tape. You can use them anywhere. Your kids can have some fun with it on the tray table or even on the carpet in the hotel room.
Manipulated independently
Many games need to have constant interaction while playing. It might make the parents feel tired or exhausted while using them. A toy that your young and older toddlers can manipulate on their own while you check some notes or eat your meals is a good choice.
Not messy
When traveling, no one wants to get messy and clean up everything after playtime. Take play dough as an example. When kids are playing with this toy around the plane, some parts of it will get stuck in crevices, or stick on the chair. It takes time to clean them and might cause some flight delays.
Space-saver
The best travel toys are compact toys. You can bring them along without too much space consumed. You can fold or stow them easily without a hassle.
It's better to bring toys that don't have small pieces for they might get lost and it will cause your kids to worry and lose their mood for the entire trip.
Not battery-dependent
Airlines are strict when it comes to batteries on flights. Yet, you need not worry if you have chosen toys for airplane activities for kids that don't need batteries to operate. Running out of power might be considered a worse scenario during family travel.
There are many games to choose from that will not require batteries or charging. You can find the battery-free travel toy in some local dollar stores.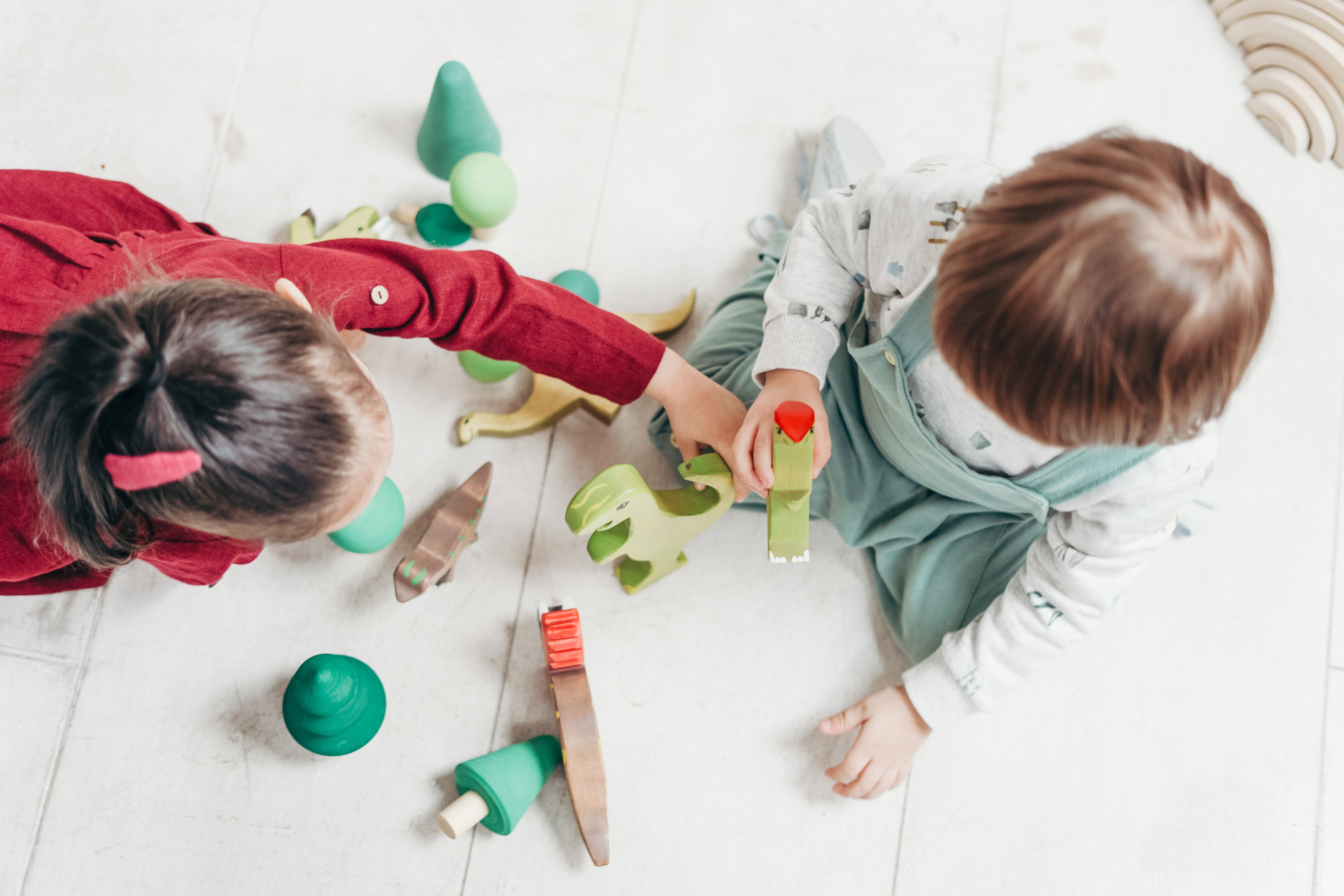 Fun airplane activities for toddlers
Wikki Stix
Wikki Stix is a fun way to keep kids busy while traveling! They can string beads on them and they cling together. You may ask the attendant for an extra cup to avoid some spills while playing them. These new toys reduce the screen time spent and improve motor skills as they manipulate the material.
Sticker Books
Who would not love to collect stickers and put them in a book! This is one of the best activities for toddlers to make them relax and enjoy the colorful stickers of their favorite stories and characters.
You can ask them to tell the story while they are sticking them. It improves creativity and attention to detail.
Wipe-off Cards
This is a fun activity for children during long-haul flights. They can be easily wiped clean and reused! Washing them off once your child has finished is considerably easier than cleaning them off later when you want to use them again.
It is suggested to use a dry erase pen that will not smell bad. Remember, a plan is a confined space so it will make the smell worse.
Coloring Books
Who would not like to use coloring books? This has been used for ages and still works great until the present time. You can choose various stories for your kids' interests.
You can include some triangular crayons. These work best during trips because they won't roll as they put them aside on the tray table. They're also entertaining to plaster all over stuff to keep a toddler occupied on a plane.
Cubebot
This toy cube toy is compact and can be manipulated into different shapes. The small ones fit in kids' palms, and their bending and folding form keeps toddlers entertained for hours.
It can also be used as a superhero when necessary. Just make sure you keep track of the directions for turning it back into a square. It comes in various sizes. Just choose the one that fits your kid's hands.
Imaginetics
Plastic figures or animals can also be a good company for children. With this magnetic board, you can stick the characters to the story setting printed on it.
You can also do role-playing at the same time while holding these plastic pieces. This will improve their attention span and listening skills as you build conversations with them.
Neon Coloring Board
Kids enjoy sketching on it, changing the lights, and watching the neon felts come to life! This is great for kids who love to doodle and show their creative skills in visual art.
Buckle Toys
Buckle Toys are comprised of a soft, fluffy material that is easily grasped and hugged by a toddler's hands. Most Buckle Toys are small enough to fit in a purse, or carry-on bag, reducing mom's stress when packing her child for a day away from home.
Travel Games or Kids
Travel Scavenger Hunt Card
This hunt card is an excellent family road trip game. They'll have a blast looking for things like stop signs and vehicle plates with specific letters on the cards.
The deck also contains some amusing "feel it" style cards for bumps and other unexpected events that may occur during automobile drives. These card games can be played multiplayer.
Spot It
This game comes in a variety of themes and fits neatly into a small round tin with 55 cards. However, it is suggested that this fast-paced travel card game is best played in hotels and airplane lounges.
It's a memory game combined with a racing element which is ideal for improving motor skills. To win, find it quickly and play solo or multiplayer.
Tablet or Mobile Game
Technology has come a great way for entertainment. Load your kid's tablet with tons of movies and it will make them occupied for hours.
There are also child-friendly games and puzzles they can play with during the flight. So parents can have a great time relaxing.
---
Traveling together is a great way to strengthen your family bonding. You may start hunting for your travel destinations. You can check these 21 New Bucket-List Experiences around the World. If you are up for an island escapade, you can have great ideas with these 10 Unforgettable Island Destination Ideas for Family Travel.